Dermal Fillers
Dermal filler treatments give immediate results by restoring volume to areas of your face affected by loss of plump, supple skin. They act as a substitute for the skin's own collagen and can be used safely around eyes, lips, cheeks and neck. Applied with artistic skill and flair, the enhancements are subtle and long lasting.
RESTYLANE
---
Restylane is a dermal filler with hyaluronic acid, which comes in a range of products for the many different variations in your skin. When skillfully applied, by a number of tiny injections, Restylane smooths lines on your face and lips, as well as giving a more youthful facial shape and contour.

JUVEDERM
---
This dermal filler also contains hyaluronic acid, which is naturally produced by the body in collagen production. Often used on lines around the mouth, the results are long lasting and effective. Ask us for more details, during your consultation.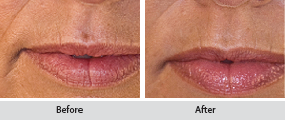 RADIESSE
---
Radiesse dermal filler is used for adding subtle contours to the face. It also promotes sti-mulation of new collagen. The results can last up to one year.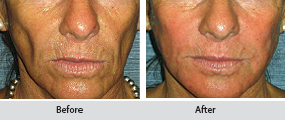 SCULPTRA
---
Sculptra is a popular filler which smooths out lines and facial wrinkles, restoring volume. A course of treatments is needed, before the effects can be appreciated, but the results last longer than other dermal fillers-up to two years in some instances.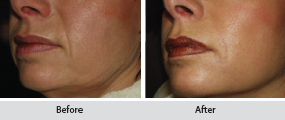 TEOSYAL
---
Teosyal is the name for a range of injectable dermal fillers, containing hyaluronic acid, which are used to add volume, targeting specific areas of concern, "smoothing" lines and wrinkles, on the face and lips, and restoring youthful facial contours The effects are subtle and can be built gradually over a course of treatments.